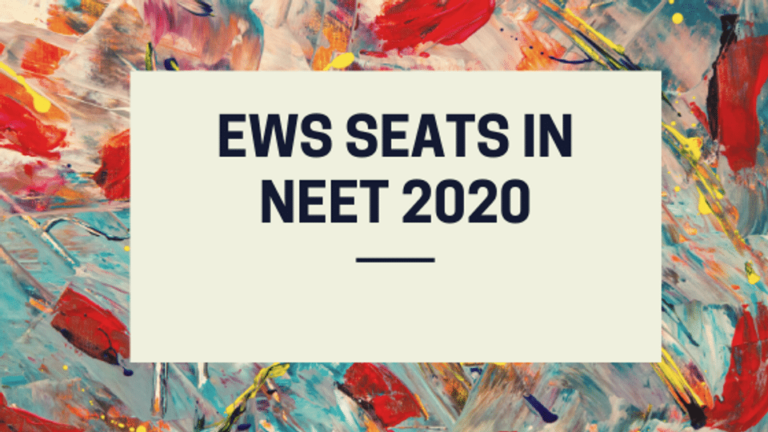 Today we will discuss about EWS seats in NEET 2020.
Procedure to Get (EWS  seat in NEET 2020 ) document for NEET UG/PG?
The advantage of reservation under EWS can be taken by submitting of  relevant Certificate issued by the Competent Authority  which must not be less than SDM/ Tehsildar in the States/UTs or any other authority.
Note : Whenever we talked about total Income ,it includes income from all sources like salary, agriculture, business, profession, etc.
The Income and Asset document  issued by any one of the below mentioned authorities in the standard format will be accepted as proof of student's claim as associated to EWS.
District Magistrate/Additional District Magistrate/ Collector/ Deputy Commissioner/Additional' Deputy Commissioner/ 1st Class Stipendiary Magistrate/ Sub-Divisional Magistrate/ Taluka Magistrate! Executive Magistrate/ Extra Assistant Commissioner of the area
Chief Presidency Magistrate/Additional Chief Presidency Magistrate/ Presidency Magistrate of the area
Revenue Officer not below the rank of Tehsildar
Sub-Divisional Officer or the area where the candidate and/or his family normally resides.
In this process all the relevant documents are verified at lower level.For if a student reside in a village then first of all Sarpanch or Nambardar will give his/report to the Patwari of the area.After that patwari will submit his/her repoart to the higher rank officer like SDM/Tehsildar.
Eligibility criteria for EWS (Economically Weaker Section) Quota in NEET UG/PG
Whenever we talked about EWS ,certain perimeters must be satisfied.These perimeters are related to the income and assets of the candidate's family. To get EWS certificate student must fulfill the criteria mentioned below.
Candidate is not taking benefit of any type of  reservation benefit like SCs, STs, and OBCs.
student's family gross annual income must be below Rs 8 lakh.
Family of the student is not having 5 acres of agricultural land and more.
Candidates family don't have  a residential flat of 1000 sq ft. and above.
Family of the student is not having a residential plot of 900 sq ft. and above in notified municipalities.
Family of the student is not having a residential, plot of 1800 sq ft. and above in areas other than the notified municipalities.
Note:Family income means income of mother,father,brother and sisters (below the age of 18 years) only.
While applying in EWS category for NEET UG/PG 2020, candidate have to choose the category in admission form as "General-EWS". There is no need to upload  EWS certificate in the NEET UG/PG online application form. It will be verified at the by the respective State Counselling Authority or the college. Due is any reason if any candidate is not able to submit his/her  EWS certificate during counselling, his/ her candidature will not get cancelled, but he/ she will be considered in General category.
Some frequently asked question related to EWS reservation
Q1. Is there any reservation for Defence Quota students in All-India or state ?
Ans. Although there is no reservation for Defence Quota students in  All-India Quota but definitely some states have reservation for  Defence quota people or students.There is one private medical college in New Delhi.
Q2. Can a student from J & K ,Telangana participate in All-India  Level counselling?
Ans. Yes, student from J&K can participate in  All-India counselling but they have to submit an undertaking.
Q3. Is there any reservation Policy for admission in Private Colleges under NEET UG/PG?
Ans. Yes most of the states and UT have a reservation policies  for  students of their  State/Union Territory.
Q4. Is there any reservation for the dependents of Ex-Defence servicemen?
Ans. Yes, there is provision of  reservation for the dependents of Ex- Defence serviceman. But candidates are advised to see the details carefully before participating.
Q5. Who is eligible to take admission  in AFMC Pune?
Click here to see the complete details.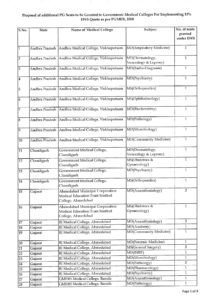 Feel free to contact us @ 8826-86-11-47/93-50-990-408 for counselling and admission related inquiry in MD/MS/PG Diploma/DNB and MBBS.You can call us for any query and questions related to  NEET UG/PG examination .We are ready to assist you anytime.
You can also visit our You Tube channel by clicking here.
Share this post?