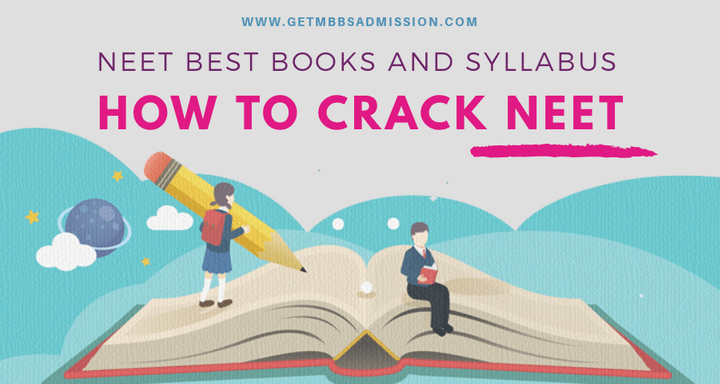 Today we will discuss about NEET UG Syllabus & Preparation 2023. As all of us know that NEET UG is the largest entrance exam in respect to the number of applicants.
Now a days this is the only channel to get admission in any medical college of India. Before year 2020 there were at least three different exams (NEET UG, AIIMS, JIPMER ),but now only one .This is the reason that ,this exam is very crucial for all medical aspirants looking medicine as career.
NEET UG Syllabus & Preparation 2023
As the NEET UG 2023 entrance exam is scheduled on May 7, 2023 (Sunday) and result may be declared by end of May, 2023. Students are working hard to crack  NEET UG 2023. Only few months remained left for the NEET UG exam and still, there are so many students who need to prepare for it as they are busy in preparing their board examination .
That's why we decided to write this guide to help all those students who want to know "NEET UG Syllabus & Preparation 2023″.
In this guide, you will find all the details regarding NEET Syllabus & Preparation 2023 and how to crack NEET UG.
So, let's get started by knowing about NEET exam,
What is NEET UG exam and things you need to know,
NEET (National Eligibility cum Entrance Test)  UG is an all India pre-medical entrance test for all those students who decided to pursue their career in the medical field and want to study it. By cracking this entrance exam students can study in top government and private medical colleges.
If you know what is NEET exam, you can skip this part.
This test is all about judging students knowledge in PHYSICS, CHEMISTRY and BIOLOGY. And a total of 720 marks MCQ pen-paper exam Mode .
PHYSICS– 180 marks
CHEMISTRY– 180 marks
BIOLOGY – 360 marks
NEET  UG 2023 exam question paper will have a total 200 (180+20) question with 3 hours 20 minutes time duration.
| | |
| --- | --- |
| Subjects | Questions |
| Physics | 35+15 |
| Chemistry | 35+15 |
| Botany | 35+15 |
| Zoology | 35+15 |
| Total | 140+60 |
From 2021, NEET  UG exam question paper pattern has been changed.
Changed NEET UG 2023 Exam Pattern
Subjects
Questions
Remarks
Marks
Section A
Physics
35
All Question Compulsory
140
Chemistry
35
140
Biology (Botany+Zoology)
70 (35+35)
280 (140+140)
Section B
Physics
15
5 Question

each subject

Optional

40
Chemistry
15
40
Biology (Botany+Zoology)
30(15+15)
80 (40+40)
Total
200 Questions
720 Marks
Every right answer to these questions can give 4 marks but a wrong answer will cost you 1 marks, 1 for the wrong answer to a question. This why students need to pay attention to only the questions that they are 100% sure.
NEET UG 2021 entrance exam held was on September 12 (Sunday).
Last year NEET UG  was conducted on July 17 (Sunday) and pattern will be same as of NEET UG 2021.
And for qualifying in NEET, students must have to score a minimum of 50 percentile for general category and 40 percentile for SC/ST/OBC category.
Read this post for know more about- Minimum Marks Required in NEET
NEET UG 2023 Exam Syllabus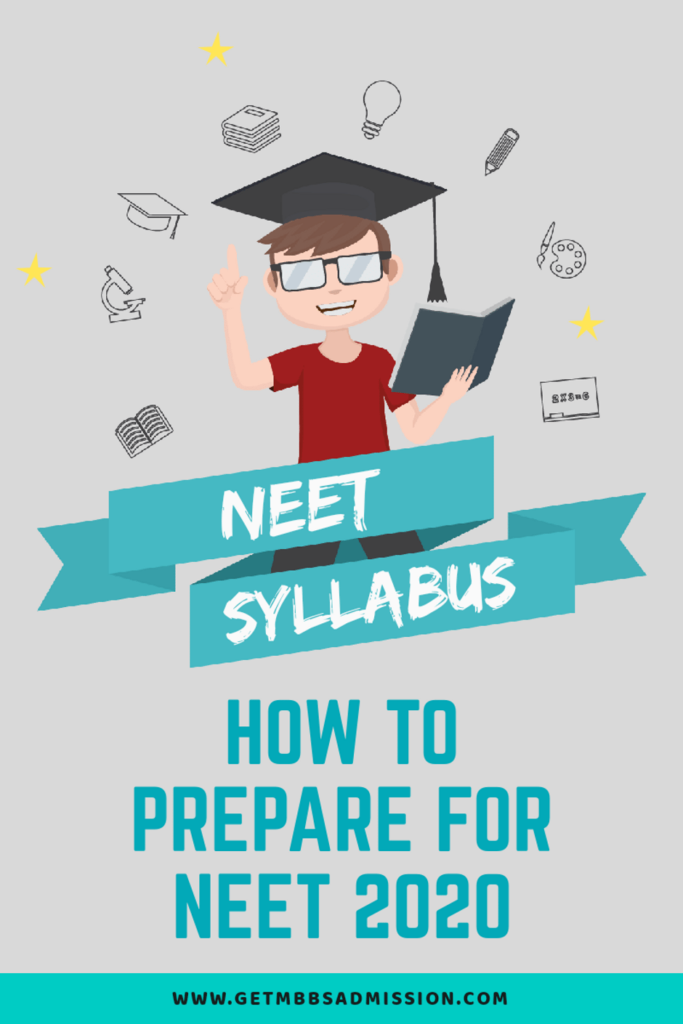 The syllabus is released by National Testing Agency (NTA) on NEET official website. NEET 2023 syllabus is based on 11th and 12th's 4 subjects – physics, chemistry, zoology and botany. And for preparing the NEET, students must make their strategy according to this syllabus.
We tried our best to give you all the information based on the released NEET syllabus brochure.
NEET UG Syllabus & Preparation 2023 for Physics
Check the syllabus for Physics according to class 11 and 12 from below.
Class 11th Syllabus
Class 12th Syllabus
Physical-world and measurement
Electro statistics
Kinematics
Current Electricity
Laws of Motion
Magnetic effects of Current and Magnetism
Work, Energy, and Power
Electromagnetic induction and alternating currents
Motion of systems of particles and rigid body
Electromagnetic waves
Gravitation
Optics
Properties of Bulk Matter
Dual Nature of Matter and Radiation
Thermodynamics
Atoms and Nuclei
Behaviour of Perfect Gas and Kinetic theory
Electronic Devices
Oscillations and wave
2023 Neet syllabus PDF for Physics – Check here
---
 NEET Syllabus & Preparation 2023 for Chemistry
Check the syllabus for Chemistry according to class 11 and 12 from below.
Class 11th Syllabus
Class 12th Syllabus
Some basic concepts of Chemistry
Solid state
Structure of atom
Solutions
Classification of Elements and Periodicity in Properties
Electrochemistry
Chemical Bonding and Molecular structure
Chemical Kinetics
States of Matter: Gases and liquids
Surface Chemistry
Thermodynamics
General principles and Processes of Isolation of Elements
Equilibrium
P Block elements
Redox reactions
D and F block elements
Hydrogen
Coordination compounds
s-Block elements (Alkali and Alkaline earth metals)
Haloalkanes and Haloarenes
Some p-Block elements
Alcohols, Phenols and Ethers
Organic Chemistry – Some basic principles and techniques
Aldehydes, Ketones and Carboxylic Acids
Hydrocarbons
Organic compounds containing Nitrogen
Environmental chemistry
Biomolecules

Polymers

Chemistry in everyday life
2023 NEET syllabus PDF for Chemistry – Check here
---
NEET UG Syllabus & Preparation 2023 for Biology
Check the syllabus for biology according to class 11 and 12 from below.
| | |
| --- | --- |
| Class 11th Syllabus | Class 12th Syllabus |
| Diversity in the Living World | Reproduction |
| Structural Organisation – Plants and Animals | Genetics and Evolution |
| Cell Structure and Function | Biology and Human welfare |
| Plant Physiology | Biotechnology and its applications |
| Human physiology | Ecology and environment |
2023 NEET syllabus PDF for Biology – Check here
NEET UG Preparation and How to Crack NEET
You got the syllabus but "how to prepare for NEET" is the next big question in the mind, right?
Don't worry we also covered this question, just follow the article.
Competition is just increasing, every year more and more students preparing for NEET and setting the bars high. 2021 cut-offs are high, 2022 cut off was higher and 2023 NEET cut off are gonna even higher as the more students enrolled for NEET than the previous year.
Therefore, you need to be well prepared for the exam and score higher than the competition, if you want to secure admission in top-ranked medical colleges.
More than 17.90 lakh students enrolled for the entrance test last year and only 52,048 students  get the seat in government medical colleges and 47,115 students in the private/deemed medical colleges.
So, you need a smart study plan for NEET UG preparation. Which requires your 100% discipline and clarity to the goal.
Here is the plan by following which you can crack NEET, guaranteed!
1. Ready a Timetable
By given a certain amount of time with 100% focus you can achieve anything in life. NEET preparation in no other thing.
You need to make a timetable for your daily routine on which how much time you going to give study every subject, practicals, tests and of course your health.
Here's our personal advice, ready a timetable, print on some papers and stick it in places like your room, hall and kitchen (most visited place in the house and that way your family members also know the time and don't bother you while studying.)
So, what type of timetable you should make for the preparation that can ensure you will cover it till the exam.
Well, that's a question that varies differently on different situations like how much time left, your learning skills and your study pattern etc.
Let's assume you started from scratch and have 4 months (120 days) to prepare for the NEET UG exam.
Then make a timetable that covers all study in 100 days and 20 days for revision. Again be 100% dedicated and focused to your goal. Don't mislead until you finished the exam.
2. Study according to Syllabus
You will be lost and did not reach anywhere if you don't know where you are going. Follow the latest syllabus and study according to it.
Focus more the most weightage of topics on the syllabus that way you will cover the topics that can you give higher rankings in less time.
Weightage of Physics Chapters/Topics in NEET UG Syllabus
Chapters/Topics

Weightage in Syllabus

Mechanics

10%

Thermodynamics

9.5%

Current Electricity

8.1%

Dual Nature of Matter & Radiation

7.3%

Magnetism & Moving Charges

6.3%

Kinematics

6.0%

Rigid Body Dynamics

5.6%

Work, Energy, and Power

5.2%

Planar Motion

4.4%

Ray Optics

4.0%

Wave Optics

3.3%

Kinetic Theory & Thermal

Properties of Matter

2.0%

Atomic Study

1.3%

Waves

1.0%

Gravitation

          1.0%
---
Weightage of Chemistry Chapters/Topics in NEET UG Syllabus
| Chapters/Topics | Weightage in Syllabus |
| --- | --- |
| Chemical Bonding | 12.5% |
| Basic Concepts | 10.0% |
| Chemical Equilibrium | 8.2% |
| Carbonyl Compounds | 7.1% |
| Coordination Compounds | 6.7% |
| Organic Chemistry – II | 5.6% |
| Reaction Mechanism | 5.2% |
| The d and f Block Elements | 4.4% |
| IUPAC & Isomerism | 4.0% |
| Thermodynamics and Thermochemistry | 3.8% |
| Chemical Kinetics | 2.2% |
| Haloalkanes and Haloarenes | 2.2% |
| Chemistry in Everyday Life | 1.3% |
| Aldehydes, Ketones and Carboxylic Acids | 1.0% |
| Environmental Chemistry | 0.8% |
---
Weightage of Biology Chapters/Topics in NEET UG Syllabus
| Chapters/Topics | Weightage in Syllabus |
| --- | --- |
| Human Physiology Biological Classification Molecular Basis of Inheritance | 12.0% |
| Biomolecules | 10.0% |
| Biological Classification | 9.0% |
| Molecular Basis of Inheritance | 8.2% |
| Animal Kingdom | 7.0% |
| Reproduction | 6.6% |
| Ecosystems | 5.1% |
| Human Health and Diseases | 4.3% |
| Biotechnology: Principles and Processes | 3.1% |
| Microbes in Human Welfare | 2.7% |
| Genetics | 2.1% |
| Plant Kingdom | 1.8% |
| Strategies for Enhancement of Food Production | 1.4% |
| Cell Biology | 1% |
| Plant Anatomy | 0.7% |
---
3. Practice NEET UG Question Papers
Practising makes you better. The more you practice a thing the better you got in that thing. Of course, you heard this earlier isn't you.
So, don't take this step lightly.
Practice regularly, solve previous year's question papers, test papers and revision papers. This will not just get you familiar with the question's patterns but also increase your speed to solving them.
Take a weekly test where you can attempt to solve the last year's question paper like an actual NEET exam with 3 hour time duration. This will remove your anxiety and nervousness and makes you better to complete the exam under time duration.
By practising regularly, you will find hard topics that need more improve, weakness in difficult questions and analysis of mistakes that you made.
This step is just strong enough you to get higher rankings in NEET UG.
4. Choose the best NEET UG Study Materials
Think about this a car mechanic (or engineer) trying to repair a rocket with his car equipments. Am not saying he can't do that, he can but how much time and efforts it's gonna take for him to do it or it's also possible that he fails.
Why?
Because he chooses the wrong equipment's. But what if he chooses the right materials in the first place. Well, you knew the answer.
That why you need to choose the best NEET UG study material in the first place.
Choose NCERT 11th, 12th books to study as there are all chapter of NEET syllabus in those books and affiliated by CBSE.
Join NEET UG online mock tests.
Find best books for NEET UG preparation ( there are a lot of NEET UG books that can help you in preparation)
For saving your time we mentioned some best NEET UG books below that can be helpful for you for NEET preparation
5. Health is Wealth
I know NEET is tough and take hard work to crack it but remember your physical and mental health is above it and most important.
Don't get yourself in so deep that it cost you your health. What's the point in that. Make sure you don't get depressed and feels anxiety.
Take short breaks, stay positive and this way you will be at your best condition while taking the exam. And trust me this matter most.
So, take care of your health while you prepare for the NEET.
Best books for NEET UG
No doubt NEET is one of hardest entrance exam test and if you are willing to crack it, selecting the best books for the study is an important part. This will not only give you the best resources to learn but also very helpful in preparing for NEET.
Things to consider before choosing books for NEET preparation
Always check for the updated or latest version of a book.
Must carry all NEET syllabus for the particular subject
Check ratings and reviews by users on the internet.
Must include solved Question papers and sample papers.
Select books from famous publications as they fulfill all requirements for student – Easy to understand, latest syllabus and previous year solved question papers etc.
Students can select these books for preparing NEET 2023.
Best NEET UG Books for Physics,
| Books | Author |
| --- | --- |
| NCERT Physics Class XI & Class XII |                         – |
| Physics for Medical Entrance Examinations | D.C. Pandey |
| Fundamental Physics | Pradeep |
| Concepts of Physics | H.C. Verma |
| Fundamentals of Physics | Halliday, Resnick and Walker |
| Objective NCERT at your fingertips for NEET AIIMS- Physics | MTG Editorial Board |
| Complete NEET Guide | MTG Editorial Board |
| NEET 2021 Physics Guide- 5th Edition | Disha Publications |
---
Best NEET UG Books for Chemistry,
Books
Author
NCERT Chemistry Class XI & Class XII
                        –
ABC of Chemistry for Classes 11 and 12
Modern
Physical Chemistry
OP Tandon by G. R. Bathla Publications
Concise Inorganic Chemistry
J. D. Lee
Objective Chemistry
R.K. Gupta
Organic Chemistry
Morrison
Organic Chemistry
Himanshu Pandey
Practice books

V.K Jaiswal for Inorganic
M.S Chauhan for Organic
N. Awasthi for Physical
---
Best NEET UG Books for Biology,
| Books | Author |
| --- | --- |
| NCERT Biology Class XI & Class XII |                         – |
| 40 Days Biology for NEET | S. Chakravarty |
| Biology Vol 1 and Vol 2 | Trueman |
| Objective Botany | Ansari |
| Objective Biology | Dinesh |
| Pradeep Guide on Biology | |
| Biology | GR Bathla publications |
| Trueman's Objective Biology for NEET | M.P Tyagi |
Conclusion: We show you the way by providing all the details that will help you with "How to crack NEET UG". But, in the end, it's on you. There is nothing that can beat hard work and dedication. If you also prepare for NEET with dedication you can crack it too.
If you still have some query or facing a problem related to NEET UG preparation then you can contact us or comment below, we love to help you.
Feel free to contact us @ 88-26-86-11-47/93-50-990-408 for counselling and admission related inquiry in MD/MS/PG Diploma/DNB and MBBS.You can call us for any query and questions related to  NEET UG/PG examination .We are ready to assist you anytime.
You can also visit our You tube channel by clicking here.
---
Recent news of NEET UG Exam Preparation
Share this post?