Today we will discuss about " South Kazakhstan Medical Academy". Please read complete article till end carefully.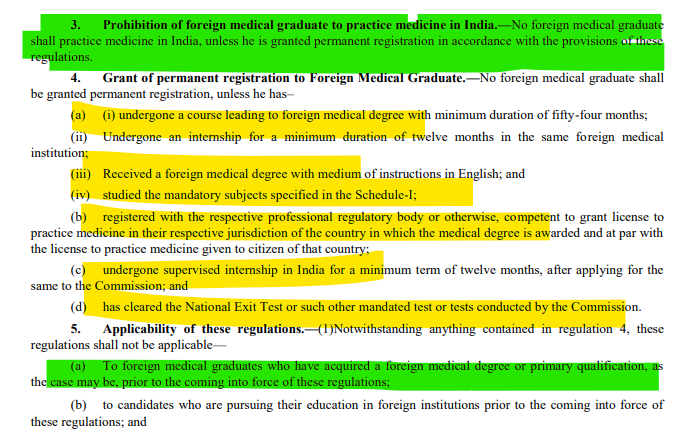 About Kazakhstan
Kazakhstan is situated in the north of the central Asian republics and is bounded by Russia in the north, China in the east, Kyrgyzstan and Uzbekistan in the south, and the Caspian Sea and part of Turkmenistan in the west.
It has almost 1,177 mi (1,894 km) of coastline on the Caspian Sea.
Kazakhstan is about four times the size of Texas.
The territory is mostly steppe land with hilly plains and plateaus.
The largest and wealthiest of the countries nicknamed the 'Stans', Kazakhstan has long been an ethnically diverse country; in the 2009 census, only 63% of residents were native Kazakhs.
This international element is also a key characteristic of the country's higher education sector, in which global collaborations and exchanges are occupying an increasingly prominent role, with universities in Kazakhstan keen to welcome international students and academics from across the world.
The main religion in Kazakhastan is Islam and rare animals found in the Kazakhastan are Leopard, Eagles and falcons.
South Kazakhstan Medical Academy
We just want to inform you that every year thousands of Indian students went abroad to do MBBS admission in abroad. MBBS in Kazakhstan for Indian students is always the worth for money as medical education available  at very nominal rates.
Kazakhstan medical universities are  recognized world wide because of its high-quality schooling methodology. In Kazakhstan, Clinical training is truly worth since the nation continues the common benchmark of medical training.
Most of the medical universities in Kazakhstan are recognized by WHO, USMLE, IMED, GMC, MCI.
Kazakhstan progress itself as a regional heart for Central Asia. MBBS in Kazakhstan is having good value if it medical degree is done from top medical universities like South Kazakhstan Medical Academy.
Although there are lots of countries around the world to do MBBS  for Indian students Nepal, Russia,Ukraine,Bangladesh ,Egypt but Kazakhstan provides more diversity and an excellent opportunity for Indian & international students. Getting an MBBS seat in best medical universities in Kazakhstan is little bit easier  as compared to other countries.
Question: What are the top medical Universities of Kazakhstan ?
List of Top Medical Universities in Kazakhstan
| | |
| --- | --- |
| Top Medical universities | Location |
| Karaganda State Medical University | Karaganda |
| Kazakh National Medical University "S. Asfendiarov" | Almaty |
| Kazakhstan Medical Institute | Almaty |
| Semey State Medical University | Semipalatinsk |
| South Kazakhstan State Medical Academy | Shymkent |
| West Kazakhstan State Medical Academy "Marat Ospanov" | Aktobe |
Question: What is the admission process in medical Colleges of Kazakhstan ?
MBBS admission in Kazakhstan-Process
The process of MBBS admission in Kazakhstan is very simple and hassle free.
First of all candidate is supposed to  fill the application form .
Then we will apply in University of your interest on your behalf
After university acceptance, you will get confirmation on your mail-id
collect admission letter from our office.
After admission letter, applicant have to submit his/her passport to our  Office.
Then,our office representative will apply for student visa in the Embassy of Kazakhstan in Delhi. Embassy may call the student for an small and brief interview
Once visa is stamped we will inform the candidate for the travelling schedule.
Once student reach the destination and university representative will receive the student upon arrival.
candidate will be accommodated to the university campus
after reaching over there applicant do the remaining admission formalities and then he/she have to be taken to his hostel/accommodation
Question: What is the eligibility criteria for MBBS admission in Kazakhstan ?
Eligibility criteria for admission in MBBS in Kazakhstan is as follows:
The applicants must secured minimum of 50% marks in PCB (Physics, Chemistry & Biology) for general category & 40% for SC/ST and OBC as per MCI rule.
The applicant must be or above 17 years of age.
There is No entrance examination is required for admission.
Good thing is that there is o upper age limit to study in Kazakhstan
Question: What are the documents required by top medical Universities of Kazakhstan ?
Below are the list of documents required to study MBBS course in Kazakhstan:
Photocopy of Passport
8 passport size photos
Birth certificate and class 10th & 12th Mark Sheets
NOC Clearance Certificate of Police (PCC, Obtained after Receiving Passport)
Bank Statement of parents
Question: What is the climate condition in Kazakhstan ?
Climate in Kazakhstan
The Climate in Kazakhstan is little bit colder than India. In summer the temperatures average more than 30 °C (86 °F) and in winter average −20 °C (−4.0 °F).
Accommodation
Hostel facility is good for  international students.
All Hostel have facility of  lodging, fooding and laundry services.
Even you can take private hostel in near by area ,which is easily available at nominal rate
All hostels are available with a bed, mattress, blanket, bed-sheet and some common items.
Language in classes
English is the most commonly taught language in Kazakhstan, especially for foreign students. Apart from this, Russian and Kazakh are the primary languages that people used to speak in Kazakhstan.
Validity of degree in India
If we talked about validity of MBBS degree from Kazakhstan,Yes MBBS degree from Kazakhstan accepted worldwide & recognized by the world medical councils .
Why to choose Kazakhstan ?
Now question arises ,why to choose Kazakhstan for MBBS ? Reason is very simple that  Kazakhstan is having lots of  MCI approved medical colleges  that provides  good quality education .
One more important here it is  5 year MD program with one year training and fee is very nominal .And more importantly medium of instruction is English
MBBS in Kazakhstan
Total cost of MBBS in Kazakhstan in 2021 for 5 Years
Name of the Universities
Tuition Fees

in INR 

Hostel Fee 
Total Fee
Asfendiyarov Kazakh National Medical University
₹ 17.98 Lakh
₹ 1.15 Lakh
19.13 Lakh
JSC Astana Medical University
₹ 13.30 Lakh
₹ 2.52 Lakh
15.82 Lakh‬
JSC South Kazakhstan Medical Academy
₹ 12.95 Lakh
₹ 2.18 Lakh
 15.13 Lakh
Karaganda State Medical University
₹ 16.89 Lakh
₹ 2.41 Lakh
17.30 Lakh‬
Kazakh Medical University of Continuing Education
₹ 12.58 Lakh
₹ 2.52 Lakh
 15.10 Lakh
Kazakhstan-Russian Medical University
₹ 14.38 Lakh
₹ 2.52 Lakh
 16.90 Lakh‬
Kokshetau State University 
₹ 10.80 Lakh
₹ 1.80 Lakh
12.60 Lakh
M. Kozybayev North Kazakhstan State University
₹ 10.80 Lakh
₹ 1.80 Lakh
12.60 Lakh
Semey State Medical University
₹ 13.26 Lakh
₹ 2.42 Lakh
15.68 Lakh‬
University of International Business
₹ 21.56 Lakh
₹ 7.85 Lakh
29.41 Lakh‬
West Kazakhstan Marat Ospanov State Medical University
₹ 13.66 Lakh
₹ 2.52 Lakh
 16.18 Lakh‬
Al-Farabi Kazakh National University
₹ 15.10 Lakh
₹ 3.60 Lakh
 18.70 Lakh‬
Fee is calculated : 1$= Rs.70
Feel free to contact us @ 8826-86-11-47/93-50-990-408 for counselling and admission related inquiry in MD/MS/PG Diploma/DNB and MBBS.You can call us for any query and questions related to  NEET UG/PG examination .We are ready to assist you anytime.
If you are interested in medical colleges of Kyrgyzstan , click here.
Share this post?